Welcome to Irene Baron Eden Centre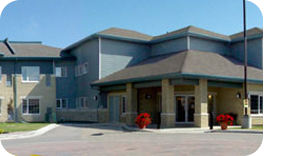 As a provider of Elder services and care, we believe in setting and achieving standards that will maintain and enhance the quality of life enjoyed by our Elders. Our Team is committed to becoming your extended family and providing the feeling of home that you are looking for. We see our relationship with families as a partnership, with each other's goal to support and care for your loved one. Our philosophy of "If it was my parent, how would I care for them" drives what we do, each day.

The Irene Baron Eden Centre is a 48 suite Supportive Housing Complex located in the East Kildonan area of the City of Winnipeg. The Irene Baron Eden Centre is a part of the River East Personal Care Home Ltd. and is a Manitoba privately owned and managed organization. It is a two storey structure situated on 5.4 acres of land. Located directly behind the River East Personal Care Home at 1385 Molson Street.

We specialize in providing support and care to Elders with Dementia and dementia related illness such as Alzheimer's Disease.

Anyone wishing to live at the Irene Baron Eden Centre must be assessed by the Home Care Access Centre and must meet certain criteria before moving into our Home.  You can contact any of the Access Centres, your home care coordinator or social worker in the hospitals for additional information on the placement process. 

Information on supportive housing can be found on the Long Term and Continuing Care Association of Manitoba's web site.  Please click on this link for further information: Supportive Housing in Manitoba

Please take a few minutes and visit our web site.  We have multiple links to other organizations that may have some answers to your questions.  In addition, we have updates to our "News & Events" tab to keep our families up to date on what is going on in our home.

Lastly, we have some education links to help broaden your horizons.





Communications Letters &
Updates for Families

September 4, 2020
August 21, 2020
August 14, 2020
August 7, 2020
June 26, 2020
June 12, 2020
May 29, 2020
Resident Visitation Letter to Families
May 7, 2020
May 1, 2020
April 17, 2020
April 9, 2020
Quick Links

Hair Dressing Services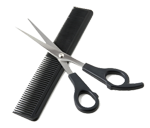 Our hair dresser, Wendy Saedel, has 28 years experience. She is available on Wednesdays and Fridays.

Contact Wendy for an appointment by
phone at (204) 955-2116,
or via email at Wenncal4@outlook.com
Site Last Updated: September 4, 2020